Lindsey Butler The Voice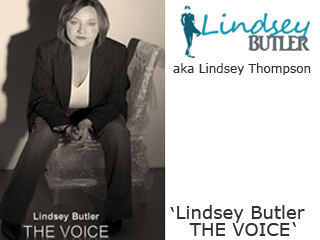 We live in a culture of instant food, service and celebrity while, on TV we watch the making, and breaking, of instant stars. But, we're missing out on the real working artists who make music day in day out, night in night out yet don't get the exposure they so deserve.
Lindsey Butler is one such artist and has been making music since a young child and is still making music now in her fabulous forties.
Flipbook TV is delighted to exclusively publish a snapshot of the journey of this very fine artist - 'Lindsey Butler The Voice' - a Multi-Media, Multi layered Viewing Listening and reading Biography ...
Check back for release date - tba